SIMTRAVEL and ABBYY: communication without borders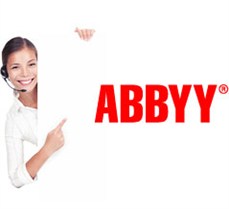 December 12, 2011 — December 31, 2012
SIMTRAVEL and ABBYY give presents: RUR 200 to each SIMTRAVEL subscriber! You may spend your onus on ABBYY ruPhone translator services.
This is the end of language barriers! Cause now you have your personal translator from 8 languages.
Have problems with talking to a taxi driver?
Forget where your hotel is?
Have difficulties with understanding names of meals in the menu?
All you need is to call ABBYY unified multichannel number and translator will help you to explain anything to citizens of another country.
If you want to use RUR 200 bonus, you need to activate promo-code from ABBYY card that is going in set with you international sim-card, on ruPhone site.
If your SIMTRAVEL set didn't include gift card, you may get promo-code by entering your personal account of SIMTRAVEL subscriber.
Save money and enjoy exclusive privileges together with ABBYY ruPhone and SIMTRAVEL!
Would you like to get information on new events and special offers of SIMTRAVEL by e-mail?
| | |
| --- | --- |
| | SIMTRAVEL announces sale on «pretty» number sim-card in our online shop. International sim-card SIMTRAVEL with «pretty» number is exactly what you need during summer vacations and May holidays! |
| | |
| --- | --- |
| | Each friend giving your SIMTRAVEL number is getting 20% discount subscription. And you are getting RUR 100 bonus on your SIMTRAVEL number account. The more friends giving your number, the higher bonus you get! |
| | |
| --- | --- |
| | Dear subscribers! You may get bonus miles of one airline company using international SIMTRAVEL sim-card. |
| | |
| --- | --- |
| | If you buy tourist SIMTRAVEL sim-card with the balance of 30 c.u. at Svyaznoy, you are getting Alcatel 112 as a present! |
Free delivery of SIMTRAVEL sim-cards

You may order delivery of SIMTRAVEL tourist card to your home or office. Delivery throughout Moscow and Moscow ring highway and saint-Petersburg is free, if you order sim-card woth the balance starting from 10 c.u.!
| | |
| --- | --- |
| | You don't need to collect sim-cards of local operators any more! Forget about the principle «a new trip with a new sim-card»! |